News
ESA/CAS SMILE Mission | Prof. Wang
CHI
ONLINE SEMINAR
4 November 2020, 4 PM (GMT+8)
The interaction between the solar wind and the Earth's magnetosphere and the resulting geospace dynamics is one of the key questions in plasma physics. In situ instruments on a fleet of solar wind and magnetospheric constellation missions now provide the most detailed observations of the Sun-Earth connection. However, we are still unable to quantify the global effects of those drivers, including the conditions that prevail throughout geospace. This information is the key missing link for developing a complete understanding of how the Sun gives rise to and controls Earth's plasma environment and space weather.
Solar wind Magnetosphere Ionosphere Link Explorer (SMILE) is a novel self-standing mission dedicated to observing the solar wind-magnetosphere coupling via simultaneous in situ solar wind/magnetosheath plasma and magnetic field measurements, Soft X-ray images of the magnetosheath and polar cusps, and UV images of global auroral distributions. Remote sensing of the magnetosheath and cusps with X-ray imaging is now possible thanks to the relative discovery of solar wind charge exchange (SWCX) X-ray emission, first observed at comets, and subsequently found to occur in the vicinity of the Earth's magnetosphere. SMILE is a collaborative mission between ESA and the Chinese Academy of Sciences (CAS) that was selected in November 2015 and is due for launch at the end of 2024. The SMILE science as well as the technical developments jointly undertaken by ESA and CAS will be presented.
About Prof. Wang Chi
Wang Chi is the Director-General of the National Space Science Center (NSSC), Chinese Academy of Sciences (CAS), and the Academician of CAS. He received his Ph.D. from MIT in 1998 and has been a research professor at NSSC since 2000. He is currently the mission co-PI of ESA-China joint space weather mission "Solar wind – Magnetosphere – Ionosphere Link Explorer (SMILE) ", and the Deputy Chief Designer of the Chang'e 4 lunar exploration mission.
"On Things to Come" Online Seminars
November/December Schedule
25 November, 4 PM (GMT+8): Prof. Heike Rauer – PLATO Mission
9 December, 4 PM (GMT+8):
Prof. Takehiko Satoh – Akatsuki Mission
18 December, 4 PM (GMT+8):
Dr. Olivier Witasse – JUICE Mission
21 December, 4 PM (GMT+8):
Dr. Tomohiro Usui – Phobos Mission
---
Sign up to the ISSI-BJ
Newsletter
or follow us on WeChat (ISSIBJ) to be always up-to-date and to not miss our seminars!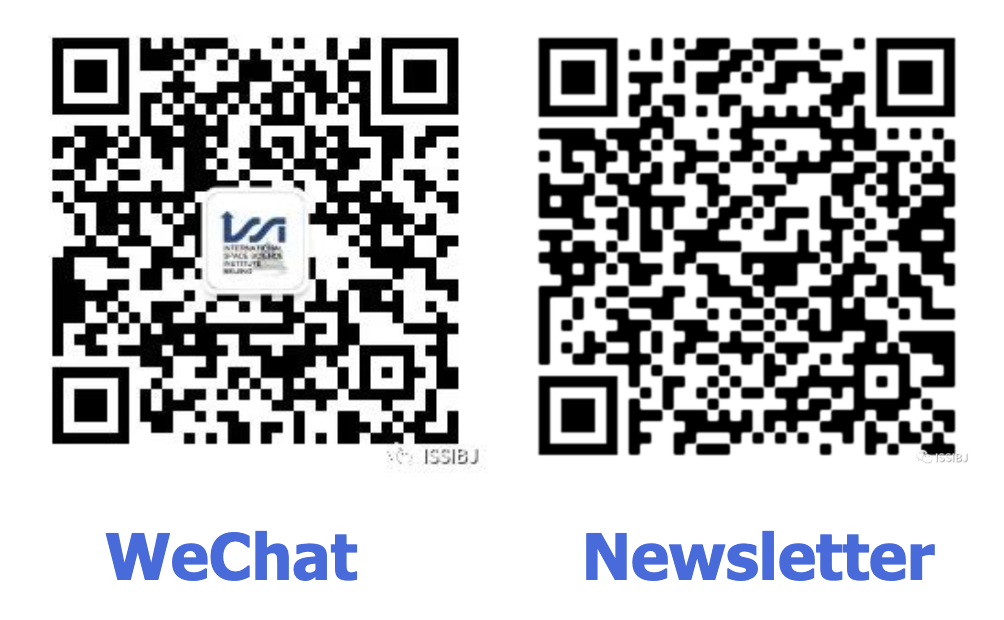 | | | |
| --- | --- | --- |
| | Upcoming Events | |
| | | |
| --- | --- | --- |
| | Announcements | |